It is always my dream to work with eco-friendly materials when I work with architecture. I firmly believe there is no reason why we can't build comfortable, even luxurious homes, and still be kind to the Earth.
Working with my clients at Casa Hacienda Pacifica gave me the opportunity to do just that. From beautiful woods to natural stone, there were plenty of chances to make this home shine with natural brilliance!
Browse these images to see how awesome it turned out!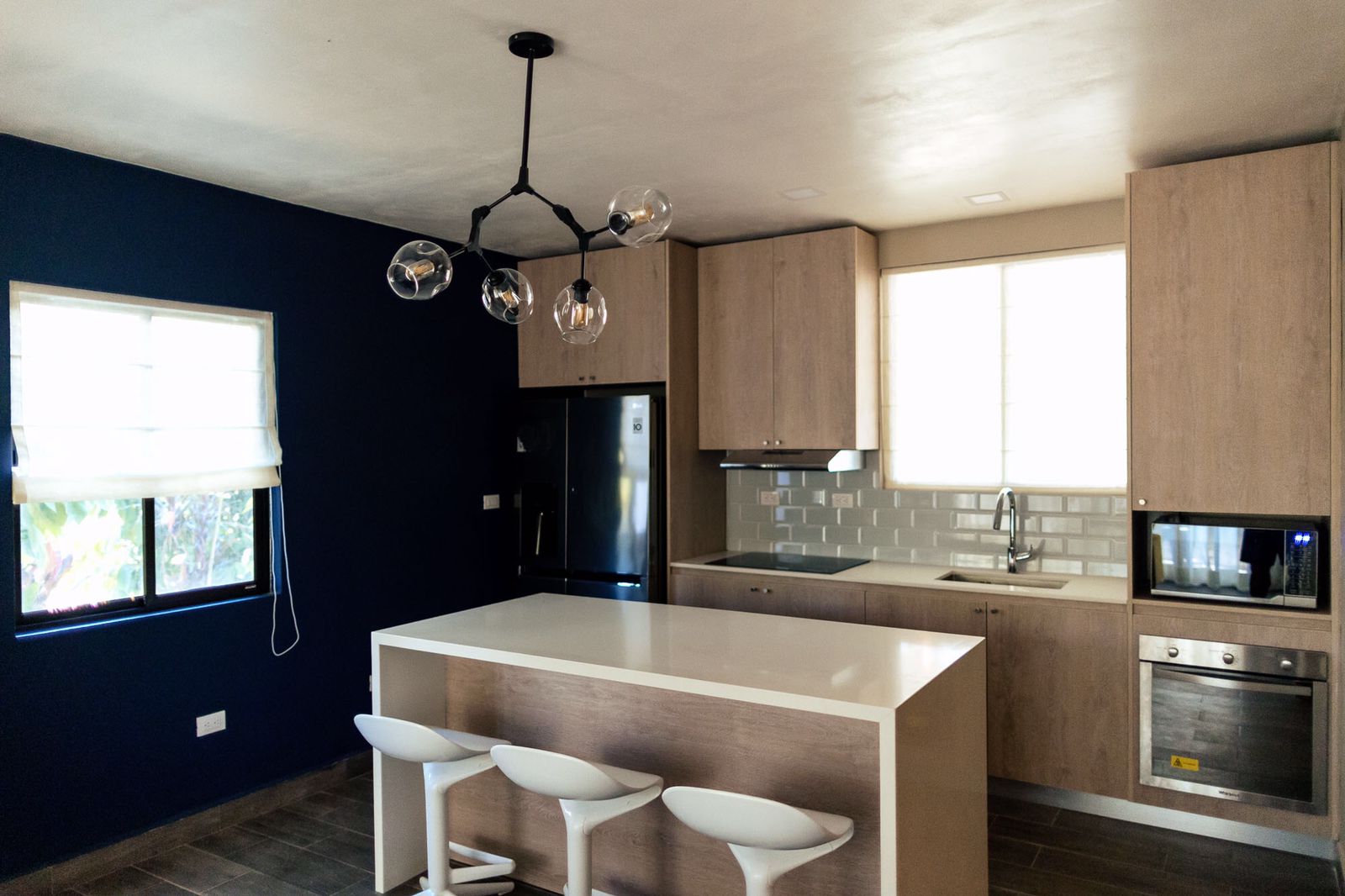 Bold Accent Colors
In the sitting area next to the kitchen, I got bold with a mustard yellow couch and complementing dark blue accent wall behind the entertainment center. Little pops of blue on the pillows and ottoman serve to tie it all together.
In the other living room, I opted to go bold on the ceiling instead. Plain white walls accent a burnished orange ceiling. Again I complemented this palette with pops of blue in the pillows and a dark blue ottoman.
But I didn't leave those colors hanging. Notice that some of the bedrooms feature the colors (dark blue and burnished orange) from the living rooms to make the whole look cohesive.
Natural Materials and Textures
I choose wood with exquisite wood grain patterns to use in several rooms throughout the house. Headboards in the bedrooms, a display case/entertainment center in the living room, tables on the patio — even some light fixtures got in on the fun!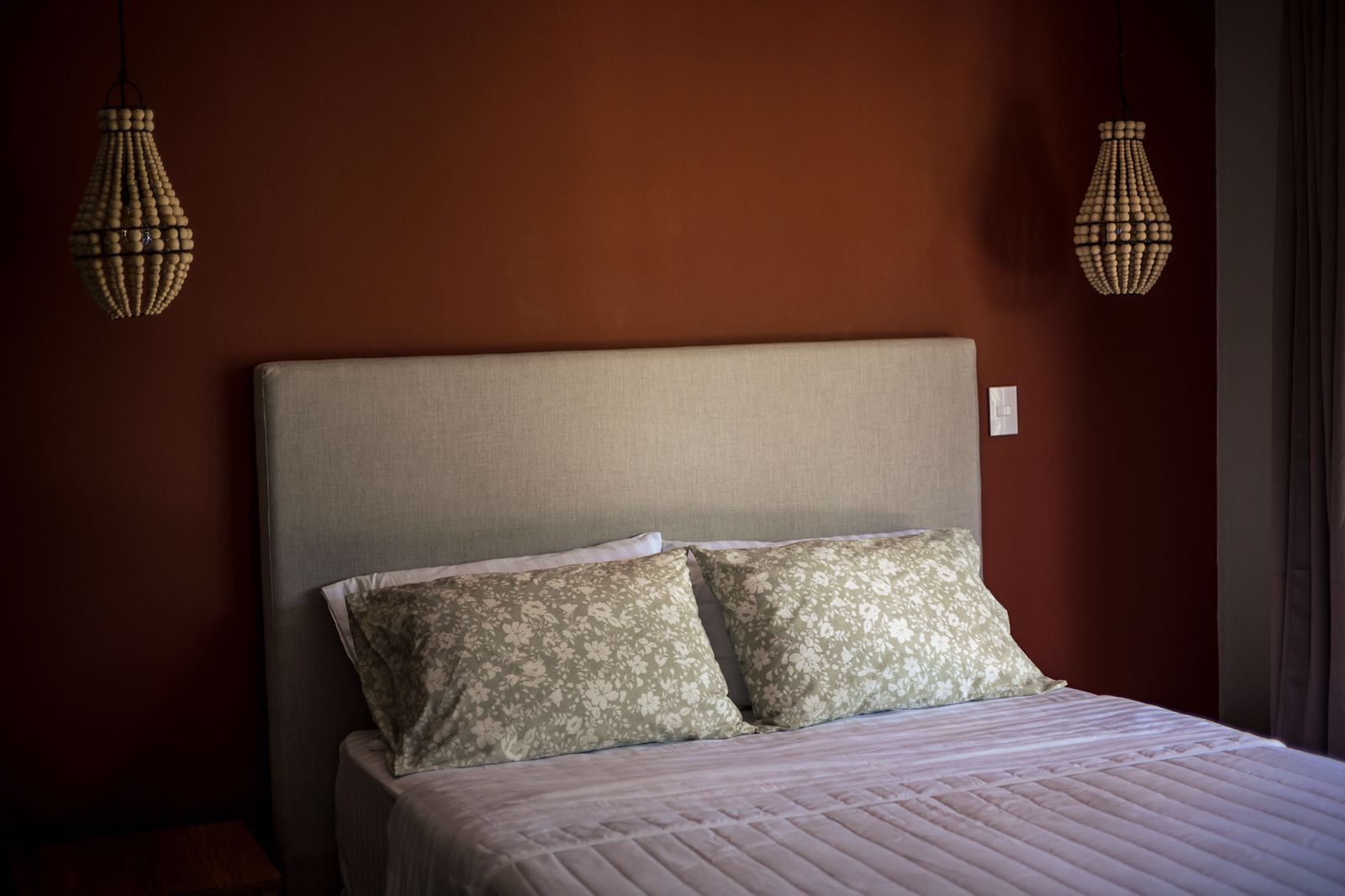 For something a little funky, I even used sticks that kind of look like driftwood to hold up a glass table in the hall.
I used rocks in an unexpected place to add both interesting textures as well as natural elements. Check out this exquisite coffee table!
Of course, when I'm working with natural interior design, I can't forget to make the jungle a part of the effect. A few well-placed broad-leaf plants add both pops of color and texture as the icing on the cake.
Simply Luxury in Harmony with Natural Interior Design
There's no reason why we can't invite nature into our homes and still enjoy modern luxurious living. The natural interior design here at Casa Hacienda Pacifica is a perfect example of that!
This is just one of the reasons I love interior design and architecture so much — there is so much that you can do with it!
Do you love what you see here? Are you wondering how you could transform your space? Contact me to find out!
If you want to see more of my work, check out what I did with this master bedroom renovation!