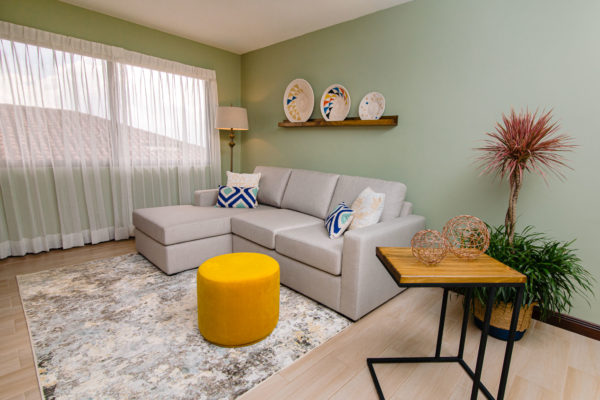 This beautiful home located in the foothills of San Antonio de Escazú had a TV room that needed some renovation. The owner of the home called me in to help her brighten up the space. She said she just didn't know where to start. When it comes to interior design, I love the challenge of bringing a space to life.
As you can see in these photos above, the room lacked color and warmth. Also, the furniture was not appropriate for neither its function nor the proportion of the room.
I also noticed we needed to filter the light coming in from the window with a translucent fabric. How you handle the light in the room is absolutely crucial for successful interior design or home renovation.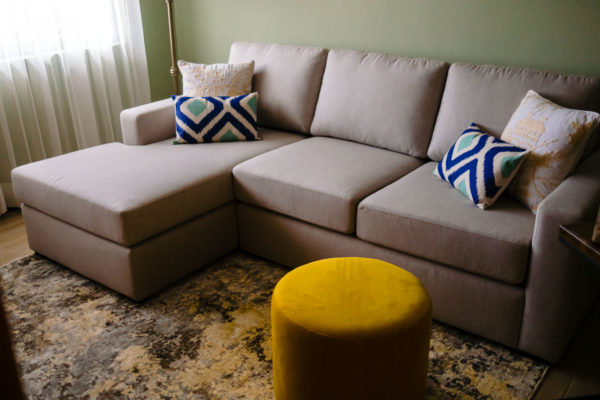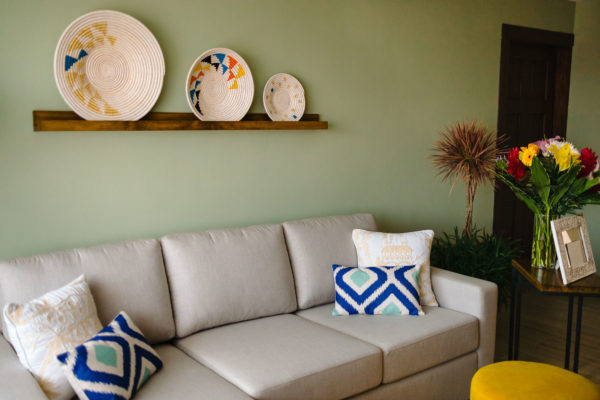 Don't Be Afraid of a Little Color
On our first meeting about renovating this area, we talked about adding some color accents. The client was afraid of color, she likes everything to be neutral. But in order to bring the tv room to life I felt it was necessary to add some color, and she finally accepted my proposal.
The installation only took two days to complete. Once finished, the owner was very pleased with the results of her tv room renovation. She loved the effect of the colors I chose and thanked me for helping her add some color without making her feel uncomfortable.
The Furnishings
So, what did we do? We added a very light green on the walls. We chose a custom made sofa with a neutral fabric to meet their needs. The mustard-colored velvet ottoman was also custom made to intentionally add a pop of color — which the client loves.
The rug is a super soft, almost velvety fabric, with various neutral colors to bring everything together. We also added the small custom made side table and the natural wood shelf on the wall that goes so well with the table. These natural wood items add a lot of warmth and elegance to the space. Small details like this make a big difference!
If you love seeing the transformation of these spaces, feel free to check out more of my posts! Please follow the link to see a kitchen renovation https://aurea-designs.com/projects/kitchen-renovation-design/