The owner of this beautiful condominium located in Río Oro de Santa Ana, wanted to remodel the social areas of her residence. When she contacted, me she did not have an idea of what she really wanted. So after our first meeting, I came up with a concept of mixing modern neutral colors with a lot of natural wood to add some warmth to the space . She was very happy with my concept and ideas and we moved right ahead with the project.
Here are a few images of how the house used to look. The spaces were very flat, she had nice pieces of furniture, but there was no connection between them. And there was not a defined color palette.
So What Did We Do to Remodel this Residence?
First of all, to accomplish a successful remodel for this residence, I carefully analyzed the spaces of the house. Getting together the textures already present in the spaces and the contemporary style of the house. I decided to embrace the clean straight lines, and warm up the spaces with natural wood textures in the new furniture. We changed the wall colors for something neutral with different shades to add some depth and warmth.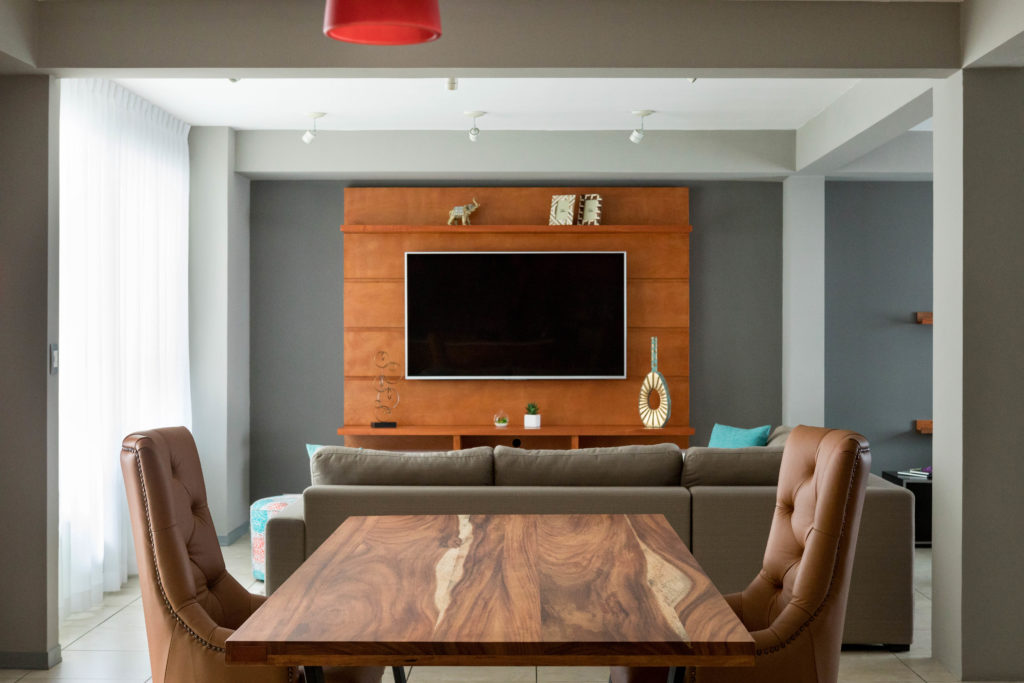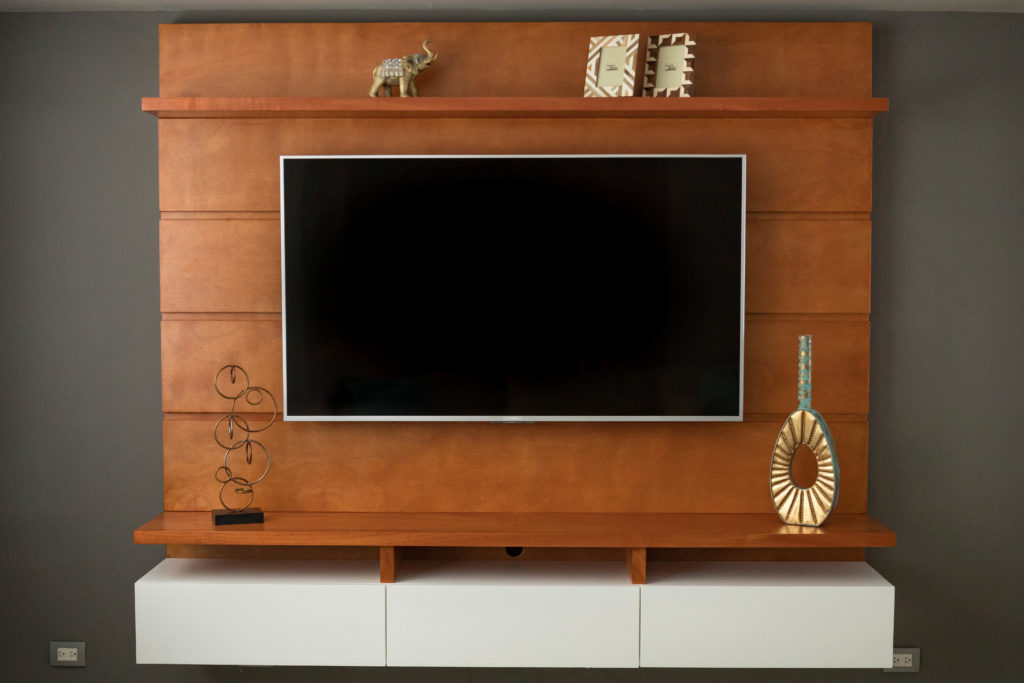 All of the furniture was custom made for this residence remodel. We carefully picked the fabrics to work with the design, but also to be washable as there are kids in the house. I love how the neutral scheme works so perfectly with the design of the house, without making if feel cold. On the contrary, the spaces feel very light and airy, but also warm at the same time. This is a well balanced design.
Here are also a couple of photos of the custom made furniture, so you can really appreciate them.